If you have arrived at this place in cyberspace, it's no doubt because you were referred here by a friend for help planning a cruise.
A Little History
Chris Owen is a travel writer from
Orlando Florida
charged with sharing frank, inside information about cruise vacations with travelers. A graduate of
Washburn University
in
Topeka, Kansas
, Chris moved to
Florida
after careers in both the restaurant and newspaper business to focus singly on travel with a concentration on cruise vacations. Certified a Master Cruise Counselor by the
Cruise Lines International Association
, Chris founded Dream Cruise Vacations in 2001, a travel agency specializing in small group cruise vacations and an affiliate of
Uniglobe Travel Center
, an international travel agency with offices around the world.
A Relevant Source Of Information
Now, Chris focuses his attention on continuing that mission, introducing travelers to a variety of cruise travel options and has been seen on
TravelPulse
,
Examiner
,
Gadling
, CruiseRadio, CruiseAddicts, CruiseCritic, The New York Times, USA Today, The Kansas City Star, Porthole Cruise Magazine, The Los Angeles Times, The Denver Post and many more publications in print and online. Ranked a
Top Ten Cruise Blogger by the readers of USAToday
, the
#9 Most Socially Shared Cruise Blog In The World
and one of the top cruise information websites, ChrisCruises.com currently ranks in the top ten cruise information web sites globally and draws readers from around the world.
The First Step To Marvelous Travel
We have resources, connections and contacts made over the years to share with the right traveler. That might be you, or it might not. The results of our
Basic Traveler Survey
is how the process begins
. The confidential results will get us started on pointing you in the right planning direction. At the same time that survey might help you start focusing on which of all cruise options available is the best fit. Over the years, we have established relationships with cruise lines and travel agents around the world. We might recommend one for you if appropriate.
If We Are Not A Good Fit, We'll Tell You
We believe there is no one source best for cruise information just as there is no one cruise line that is everything to everyone. And don't forget us after booking either: we have Resources and links to commonly-needed information and can serve as an unbiased third-party source to complement the efforts of your cruise line and travel professional
First Contact
After completing our
Basic Traveler Survey
, Dream Cruise Vacations Senior Agent Chris Pyle (aka "the other Chris") will be in contact to narrow down possible planning and booking options.
Once armed with accurate planning information, you'll be ready to book your cruise vacation. Regardless of who you book that with, having a good idea what you're looking for first brings your best chance of a marvelous travel experience.
So let's get going...
Start Dreaming
We invite you to visit our cruise information website
ChrisCruises.com
for the latest in cruise travel planning information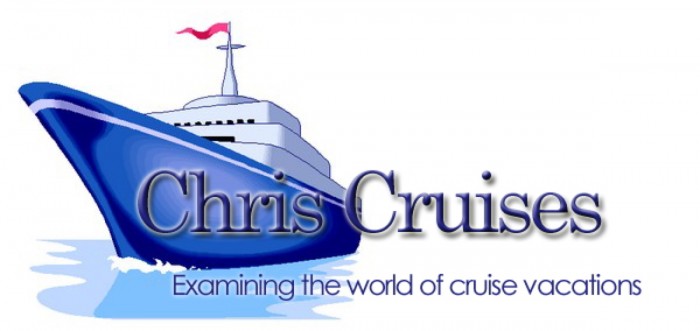 At ChrisCruises.com you will find a variety of resources designed to you in the right direction. Start by reviewing our Planning posts, move on to specific interests in ocean or river cruises and don't forget to take a look at destinations you might visit along the way. Engage us on a variety of social media platforms, check our photo libraries and get information on travel gear, travel safety and more browsing our website.